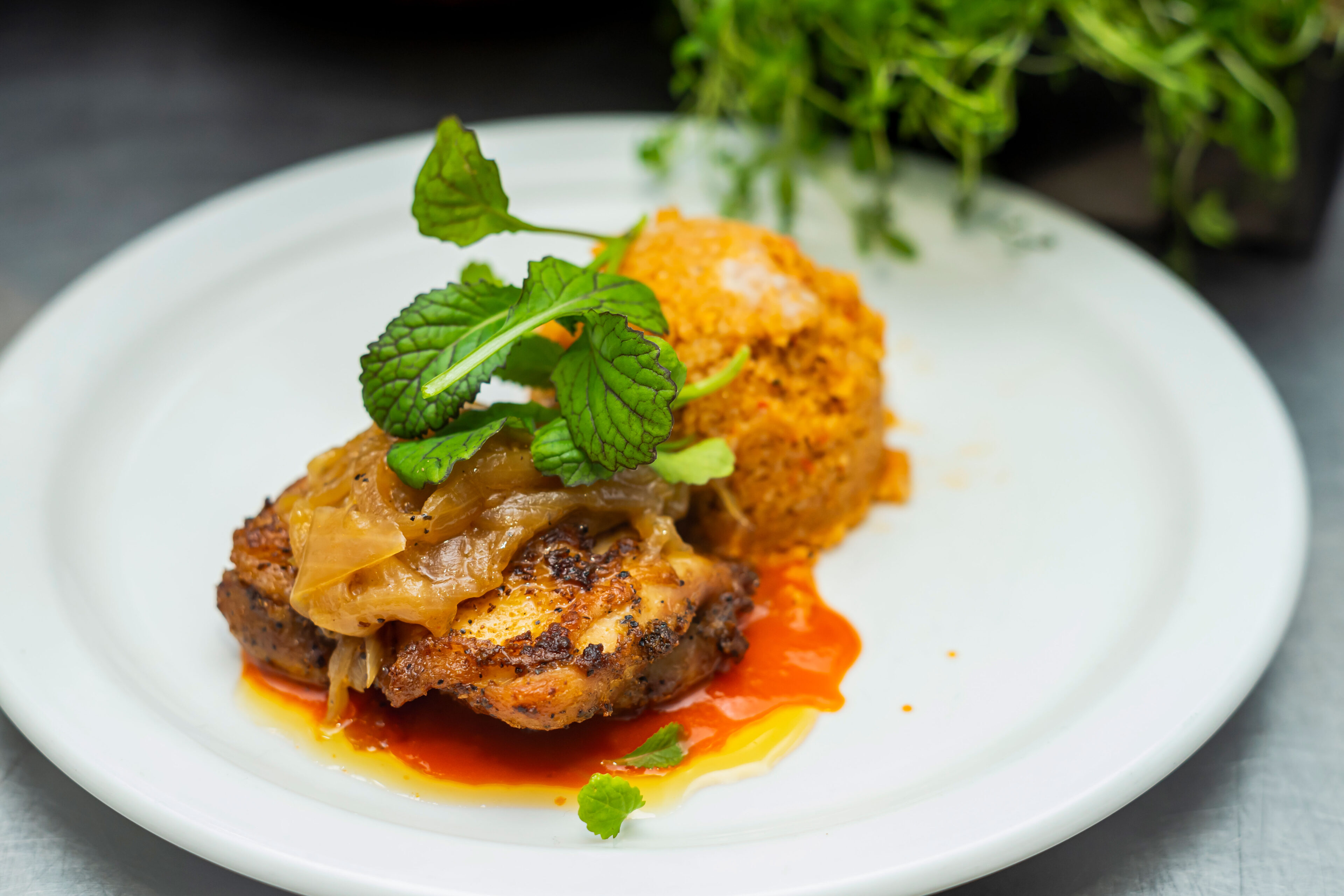 What To Expect at
Yaya's Kitchen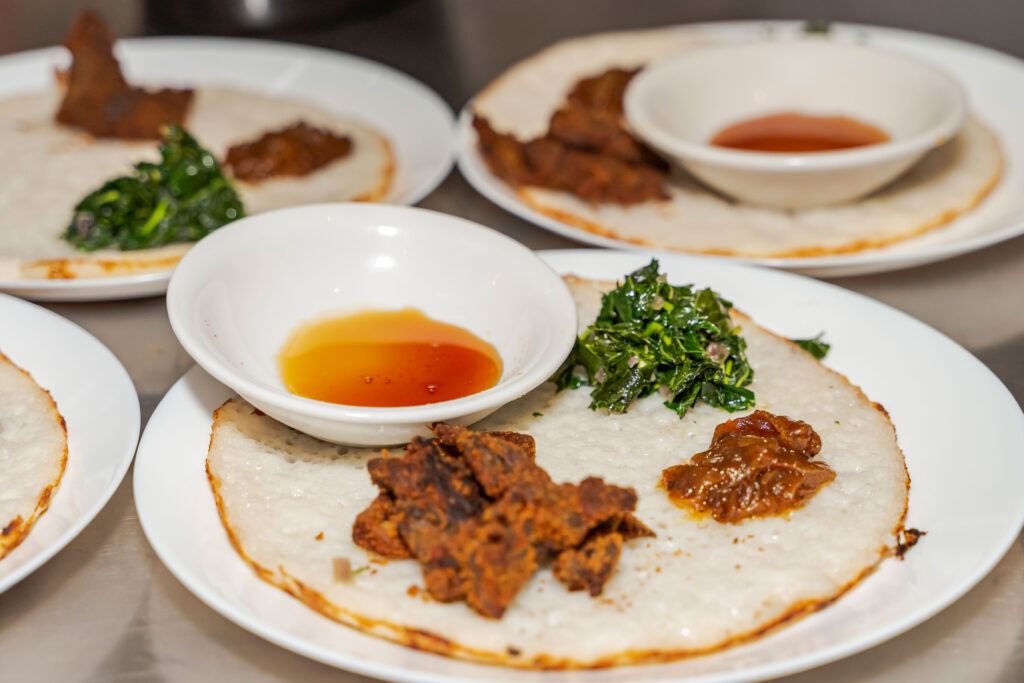 You can expect cultured
cuisine at Yaya's Kitchen.
Our dishes embody a contemporary approach to traditional African cuisine. Our ideas and recipes are curated from "home cooks," Aunts, Moms, chefs and family members. 
Each dish is rooted in our identity and culture as African people.  Our project and passion reimagines our food in new ways. Through our approach, we showcase the full range of our flavours, palette, and technique.
Instead of a restaurant, Yaya's Kitchen Supper Club is a chef-driven event offering a multi-course tasting menu.
Our supper club is a unique dining experience; unlike anything you have ever experienced. We are casually inspired with a fine-dining vibe.
Like most dinner parties, the fun centres on the food. During a supper club event, our guests will be introduced to each course in story-telling style. Our desire is to tell our story and our passion for African foods from around the world.
Supper Club is also a place where strangers become friends. The communal table encourages our guests to interact, chat, chill and chop (to eat in pidgin English).
Question 1
Are reservations
refundable?


All sales are final and non-refundable for any reason whatsoever. You may transfer part or all of your ticket to another person(s). Your ticket/reservation is only valid for the date and time purchased.
Question 2
What is the dress
code?


Casual dressy, comfortable but stylish. We love fashion! We would like our guests to dress to impress, especially if they are trying to mingle.
Question 3
How long should I
expect to be at a
Supper Club?
On average you can expect to spend 2-3 hrs with us for a supper club.
Question 4
Can you accommodate
food allergies/restrictions?
Unfortunately, we cannot accommodate food allergies. Northern Nigerian foods and the Foods of the Sahel incorporate and often begin with peanut oil or peanut products. We cannot substitute this factor. We are able to accommodate vegan/grain/gluten-free and vegetarians with our set items.
Question 5
What's included in the
pricing?


Our set menu is simply priced. We have curated a humble event to showcase our art interests and passion for food.
Some of the courses are paired with wine/beer or spirits. This will depend on the course being served and the inspiration of the dish.
Dessert is included in the price of the meal.
Prices for each event are found online. Please note that gratuity is not included in the price.
About
Cancellations



If you cannot make your reservation, you forfeit your reservation in part or whole. Just like a concert or a play, you can only attend at the time and date purchased.
Please contact us as soon as possible if you have any concerns about committing to your reservation.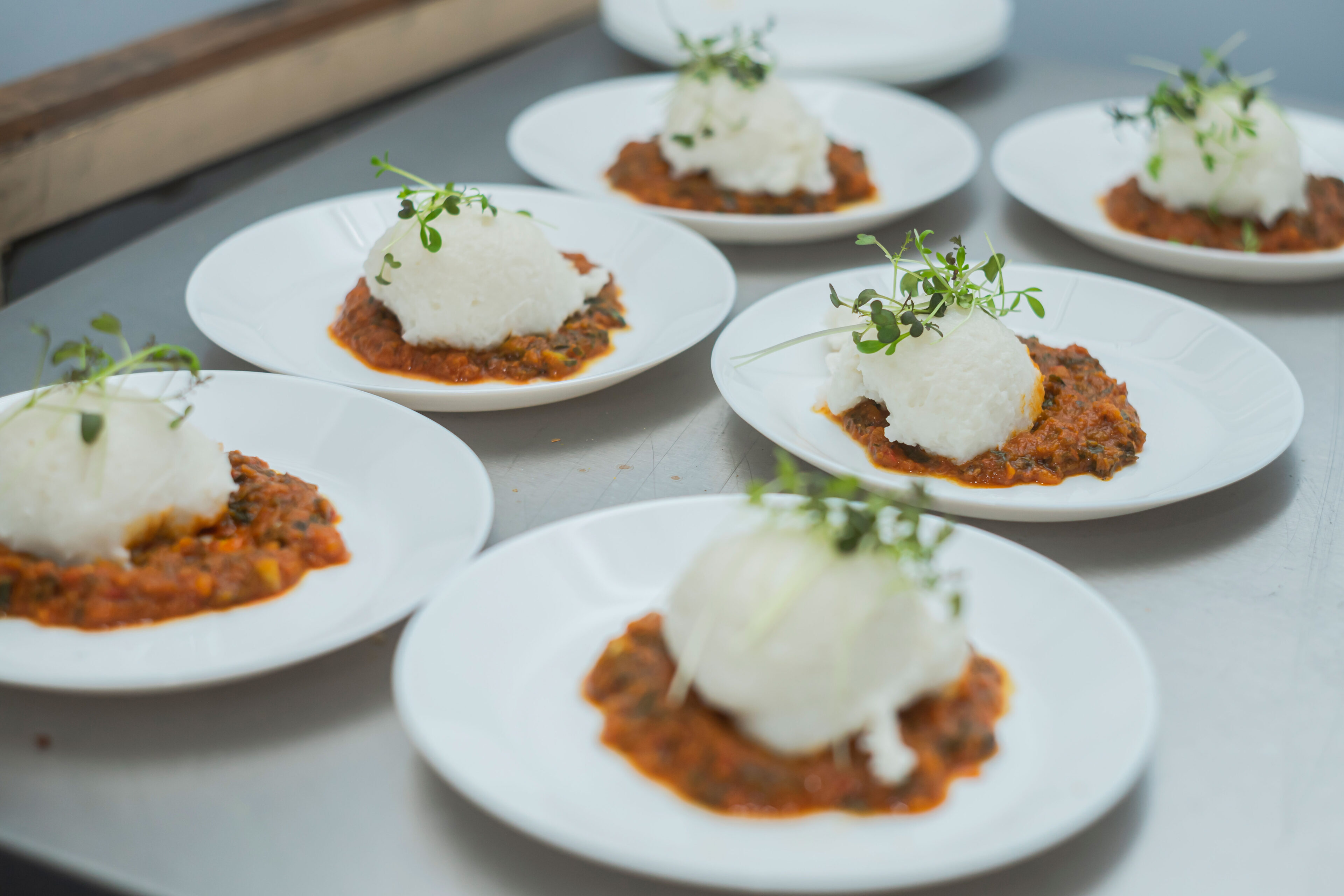 Missed A Supper Club or Pop Up?
Order Yaya's Kitchen Online!
You can try our thoughtfully prepared and delicious dishes in your own home.