Yaya's Kitchen Pop-up and Supper Club held it's last Supper Club on December 28th, 2019. It was in the back of the London Food Incubator at 630 Dundas Street, London, Ontario. The Yaya's Kitchen team put together a 6-course menu that featured Gwate (Acha/Fonio porridge with vegetables), Twon Shinkafa and Miyan Taushe with Braised Goat, Suya and Sinasir and avocado, cucumber, puffed quinoa and tomato salad with a citrus and Perri-Perri salad dressing that was a huge success with those in attendance – some even asking for a bottle to take home.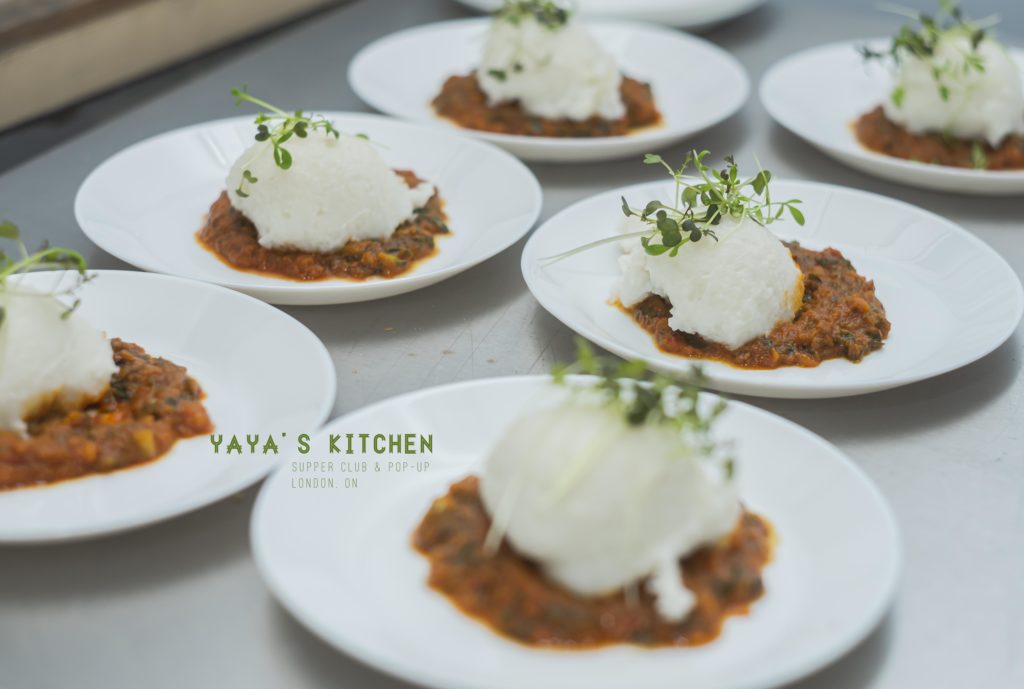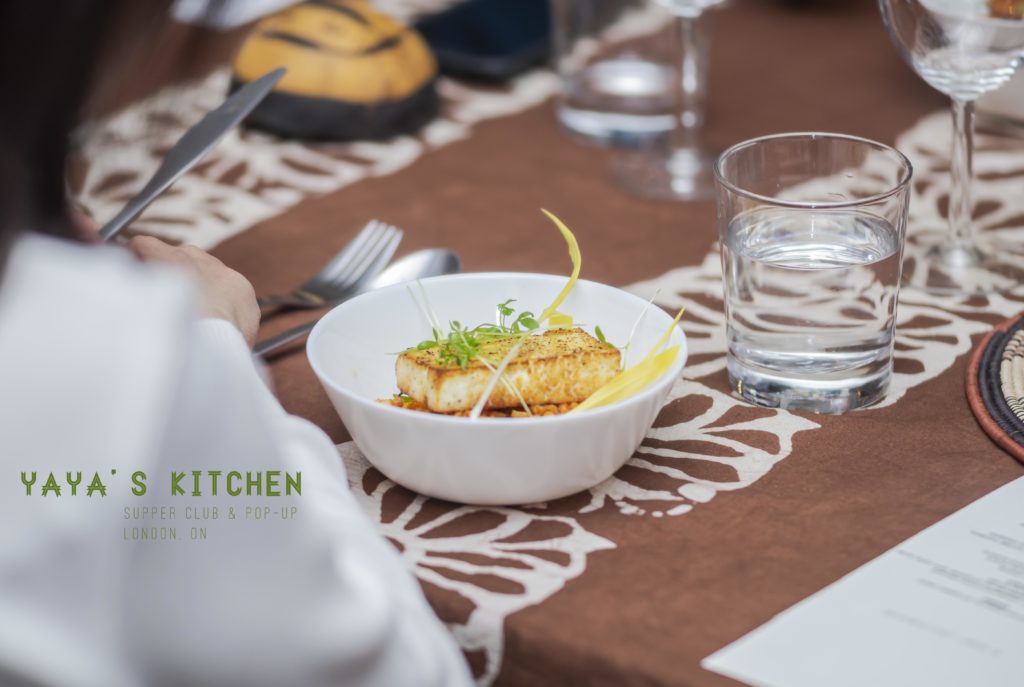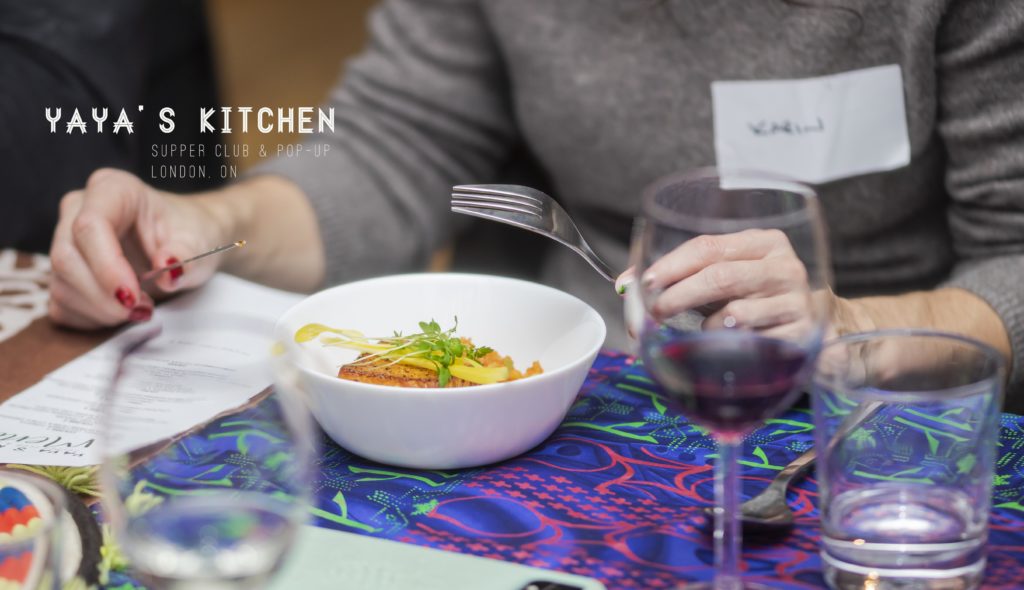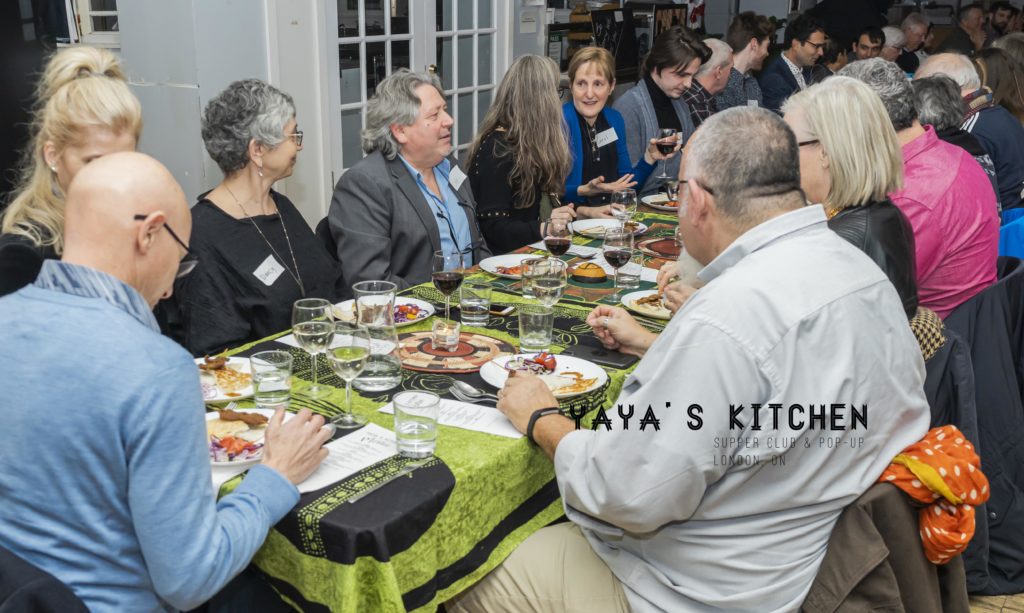 The crowd was eclectic and excited at the opportunity to explore the Black experience through Food. As always the Yaya's Kitchen dining room is warm, welcoming, and open with a hint of post-industrial charm. The centerpieces are handmade by the artists. They are rare pieces of stone carving from the time the owners spent in Baker Lake, Nunavut. The high ceilings of the heritage building add to the mystery and excitement of the evening.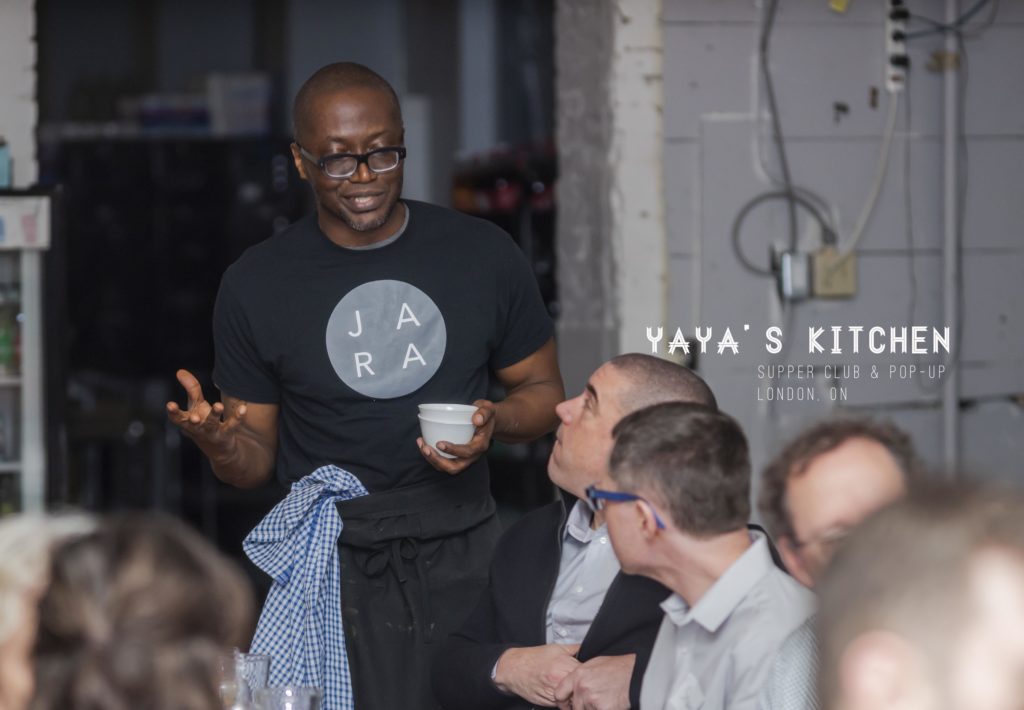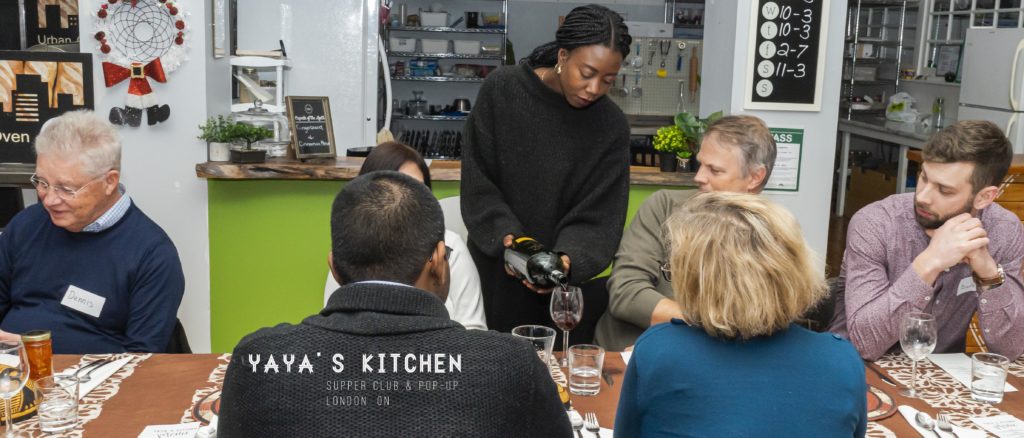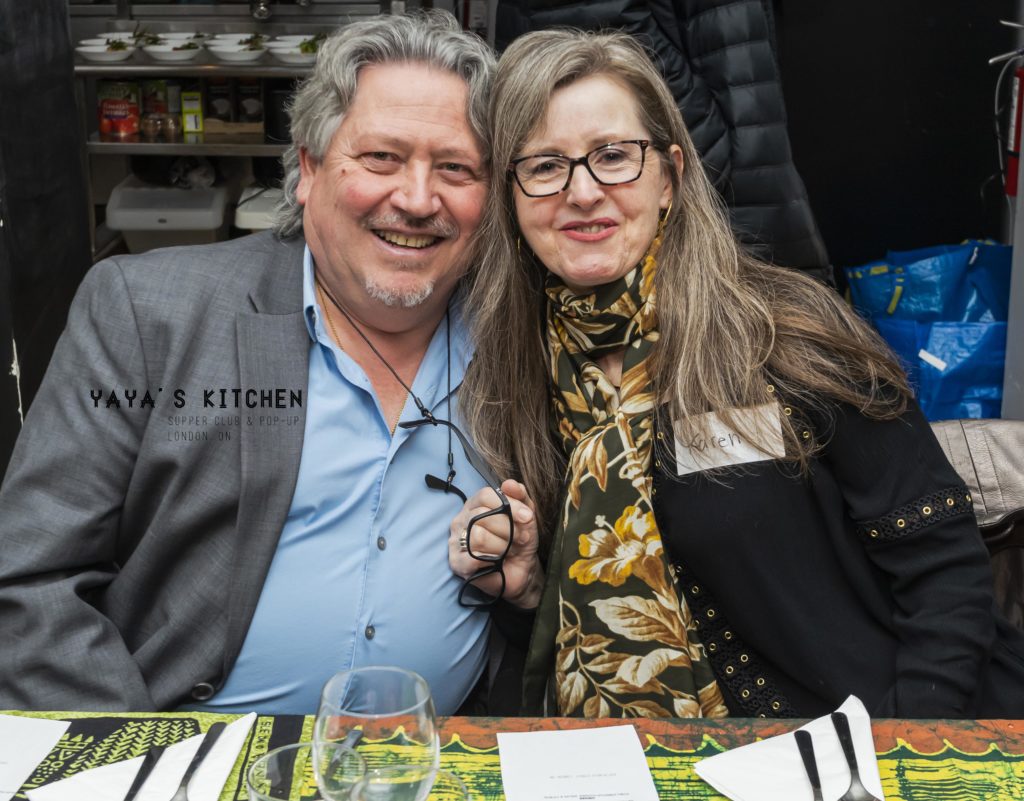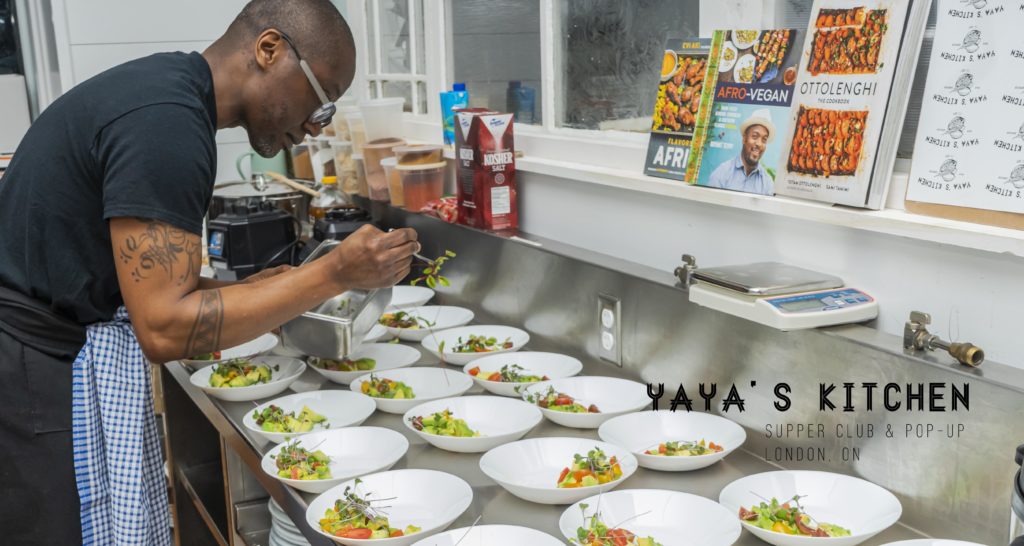 The menu was whimsical, full of life and story, and was an absolute pleasure. Malvin and Maryam weaved stories of the food, their experiences, and history throughout the evening. Time well spent.